Business Network Solutions
Business Wireless Networks and Systems Integrators
Take Control…
Expand your communications.
DuxTel Commander Solutions give you the ability to take control of your web and Internet access in the workplace.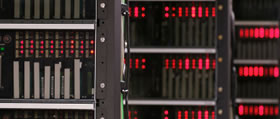 Innovative and progressive businesses from SMEs to large corporations and community organisations are establishing workplaces based on wireless connectivity. Many of these groups do not have the technical expertise in-house to implement this effectively and face significant setup and maintenance costs.

The DuxTel Commander Solutions provide:
Simple and easy installation
Stress free operation
One Click User Setup
Technical issues already addressed and solved with user friendly web controls
Low installation and operational maintenance costs
Central administration of all network resources
Self management of VPN, Website, email and FTP
Internet Service Provider Solutions
ISPs and Web Managers
Independent ISPs and Web Managers require unique capabilities to be competitive in their markets. Client satisfaction is critical in maintaining and attracting business.
The Solutions provided by the DuxTel Commander System provide a platform to give ISPs and Web Managers the extra edge they need and allows them to diversify for growth.
By providing a unique management system at cost effective rates and client driven administration systems, ISPs and Web Mangers can get on with the job without many of the hassles they currently face.
The DuxTel Commander Solutions do this by providing:
A simple and easy Graphic User Interface
One Click user setup
Built-in billing and invoicing
Independent Reseller chain management
Integrated Online payment solutions
Technical issues already addressed and solved
Low relative cost for installation and management
VPN, Website, email, FTP and advanced routing support