Join our Partner Program
If you want to create revenue by providing Internet Access for your customers and add value to your existing ICT services.

If your current ICT systems are inadequate and are causing you management or billing issues.

If you manage Internet Access for your organisation and want to ease the administrative load and control costs.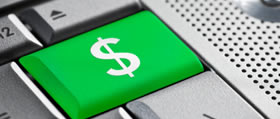 All you need to join our partner program is an ABN, and submit an application with us. Once approved, you will have access to our preferential pricing scheme and volume discounts.
We also offer COD and credit account terms to resellers and technology partners, as well as further discounts for regular volume orders.
Become a Duxtel Technology Partner Application
To join our partner program, first create an account via our online store, and then under the 'My Account', click on the link labelled "Apply for Partner Program".
If you already have an account with us at store.duxtel.com, then first log in to your account, and then complete the partner application.