Product Application Example
Background
An efficient and robust data network resource is a basic requirement for every modern business these days, for business operations of all sizes from start-up to corporate. In the corporate office environment, such a resource is often delivered as an independent business operation, or department, with it's own budget human resourcing and support services.
In the serviced office environment, where a single network infrastructure is shared by many independent tenants, additional challenges are presented such as:
How to partition the network in order to ensure security of information within those networks?
How to provide performance assurance to ensure that activity by one tenant does not affect resource performance of another?
How to take advantage of a shared internet service and also meet performance expectations for all tenants?
How to distribute costs in a fair and reasonable manner?
How to efficiently and effectively manage and support tenants and individual resource users?
The DuxTel Commander solution presents a proven solution to all of these challenges, and more.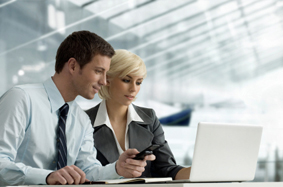 The DuxTel Internet access solution is the culmination of many years of product development and enhancement. It
delivers all of the administrative controls required for even very small serviced office providers to take control of internet services for their own and their customer needs.
The DuxCommander system comprises a fully functional combination of hardware and software systems. The hardware components are deployed at the community site and to individual premises, and the software and management system is delivered out of our secure datacentre facility in Geelong, Victoria.
Due to this shared infrastructure delivery model, the DuxCommander system is cost effective for even relatively small operations, yet scalable enough to grow with demand as required.
With a DuxTel Solution, Serviced Office providers are able to deliver customised services to tenants of all sizes from hot deskto entire floor occupancy. The DuxTel hardware platform provides a solution that securely partitions independent tenants to their own private network, and supports versatile and secure remote and wireless access to that private network.
The DuxTel Commander software platform delivers a customer administration and management solution allowing simple customer provisioning of a range of service attributes including internet connection speed and priorities, as well as integrated internet domain name, email and web site provisioning.
The DuxTel Commander solution also delivers a self-service interface that enables the tenant to conduct much of their own resource administration tasks including creation and administration of individual user access, email accounts and web site management.
How it Works
The basis of the hardware infrastructure at each physical location is a DuxGate Enterprise Gateway Appliance. The base Enterprise Gateway supports up to 12 independent secure networks, and can be expanded in a modular fashion if more customer networks are required.
The DuxGate Enterprise Gateway serves as a flexible firewall, access controller and VPN gateway to the various private networks.
Deployment of Duxmaster Wireless Gateways and DuxBooster Extenders throughout the serviced office complex provides blanket wireless coverage that can deliver VLAN connectivity to individual secure networks in a tightly controlled manner.
The DuxAdmin software provides an administration platform for the Serviced Offices Administrator to provision tenant accounts, and for those customers to maintain their own services including internet and VPN access, email accounts and even web site content.
Proven Technology
The DuxCommander solution is currently in use today in a wide variety of deployments throughput the eastern states of Australia from Hobart to Townsville, delivering services to thousands of independent consumers under more than a dozen independent brands. DuxTel customers include ISPs, both wireless and traditional, Hotspot providers, local council FreeNet operators and Web site developers.
Deployed locations include small medium and large businesses around Australia, tourist resorts. Many of these locations are in disenfranchised areas with limited support from major telecommunications carriers.
The DuxTel Internet Commander delivers a turn-key solution for any organisation wishing to establish an internet delivery system, and ideal for the Serviced Office environment.
System Components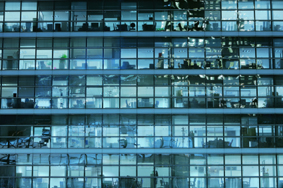 For organisations considering use of the DuxTel Commander solution to deliver data network and internet infrastructure services, there are some basic solution components:
DuxAdmin software access license establishment:
This component includes a onetime establishment fee for each organisation. Once established, the organisation may on-sell services to their own customers, or resellers, with no additional establishment fee requirements.
DuxAdmin software monthly access fee:
This component is based on the number of end users of the system, and the total resources utilised (e.g. internet access account, email account, web site, etc). A minimum monthly fee may also apply for very small operators.
DuxGate Enterprise Gateway Appliance:
This component is the enterprise level access controller device that delivers the core network functionality including secure LAN partitioning plus firewall functionality and VPN server. A typical Serviced Office venue will require one DuxGate Enterprise appliance, but additional units may be introduced as required for growth in client base.
DuxMaster Wireless Gateway:
Acting as a gateway between the physical (wired) networks and wireless network, the DuxMaster gateway is a new generation of smart wireless access controllers supporting multiple secure wireless LANs over a shared wireless fabric. These independent virtual LANs (VLANs) allow a mobile device such as laptop or smartphone device to access any given secure network anywhere within the facility, like shared meeting room space, cafeteria, receptions area etc.
DuxBooster Network Extender:
Where a wired connection directly to the DuxGate Enterprise Gateway is not viable or not possible, the DuxBooster device can extend the wireless network beyond the reach of a DuxMaster Gateway. This allows coverage of large areas, such as outdoor precinct, factory floor or multi-level high rise, via a single Wireless gateway system.
DuxGate VPN Client:
For access to a serviced office secure network from a remote location such as branch office or home office, the DuxGate VPN Client can be used to establish a permanent virtual connection between the remote location and the secure LAN environment at the Service Office site.
Level 3 Technical Support:
Although support of the end user (tenant) support is usually the responsibility of the service operator, DuxTel provides full support for the Serviced Office Administration, and is also able to take on a direct support role under contract if required.

Community Hot Spots
The DuxCommander system by design also supports WiFi Hot Spot services.
A value added service for the community residents can be provided in shopping and recreational hubs. Mobility of home services will assist in greater community communications service satisfaction levels and encourage use of the network.
Visitors to the community can also benefit through access to local information services which can be leveraged for promotional activities, and the network operator will benefit from potential ad-hoc sale of internet access by online credit card payment.

Indicative Costs
Although costs vary from location to location, and depend of factors such as community size, remoteness and access network technology, the following information may be used as a guide for preparing a draft implementation budget and financial business plan:
Component

Notes

Approx Cost

DuxAdmin Establishment

Includes interface customisation
and training for service administration

$1500

Monthly Software Fee

Per customer (tenant) account

Per internet access user

Per email account

Minimum monthly fee

$4

$1

$1

$50

Access Network Infrastructure

DuxGate Enterprise

DuxMaster Gateway

DuxBooster Extender

$1400

$900

$700

CPE







DuxGate VPN Client

$125

Technical Support

Telephone (per hour)

On Site (per hour)

$80

$150
Prices are indicative, and do not include taxes and incidental costs